Journal Entry:
Wed Sep 16, 2015, 10:44 AM
Masamune Shining Forge Academy
is a really fun project I've been excited to be apart of. Based on anime tropes, you can play with your friends as either the demon, martial artists, partners, or magical girl! More characters may be unlocked with stretch goals. Funding on kickstarter will only be open until October 18th but even if you can't pledge, you can always help share the word! And you know, maybe a friend will pledge for a copy so you can still play it too...
" Masamune is a game for two to four players, and takes place over the course of an academic year at Masamune Shining Forge Academy. As a pupil at Masamune Shining Forge Academy, you and your opponents will start the game with identical 12-card decks. Over the course of the game, you will forge sentient weapons called Chibis and teach them powerful special techniques to defend the Academy from attacking monsters. Alternatively, you can use Chibis to gain more powerful cards and bolster your deck. "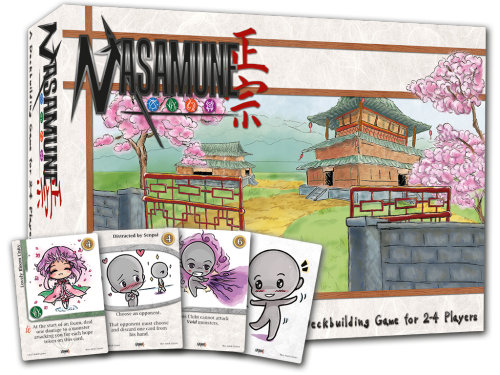 First 45 pledgers get an early bird special but otherwise there are no complicated tiers, everyone gets a full version of the game!

Watch